Sridhar Nidammanuri, a 26-year-old Indian expat, has been reported missing since April 21st in Montreal, and his family and friends are requesting urgent public assistance in finding him. The last known sighting of Sridhar was in the Ville-Marie borough of Montreal, and he may have been moving on foot.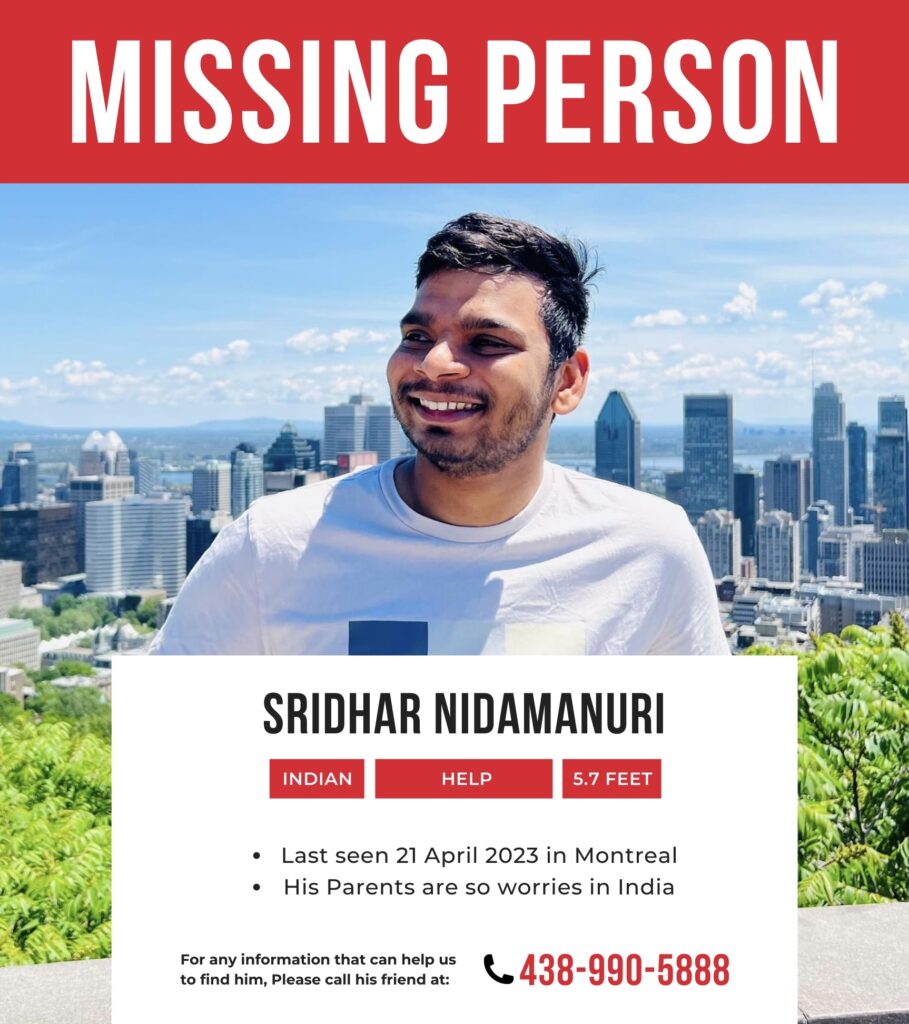 Sridhar Nidammanuri is described as a dark-skinned male, 5'6″ tall, 176 lbs, with black hair and brown eyes. He was last seen wearing a red t-shirt with white stripes and short grey pants. Montreal police fear for his health and safety, and his family in India is extremely worried.
If you have any information on Sridhar's whereabouts, Please contact :
Sourav at +1 (514) 974-9687,
Rakesh – +1 (438) 990-5888,
Santosh at +1 (819) 580-3666,
or Shateesh at +1 (438) 866-8949.
You can also call 911 if you have any information.
Sridhar frequents the Island of Montreal and the Ville-Marie borough. The police are urging the public to come forward with any information that can help find Sridhar Nidammanuri.
Sridhar's family in India is extremely worried about his safety and well-being, and we urge the public to share this post and help bring Sridhar home. Let us all come together to help find Sridhar and bring him back to safety.