When it comes to South Indian Restaurants in Montreal, in every corner of city, you can spot a south Indian restaurant. It offers diverse range of south Indian food and buffet with varieties of Idli-Sambhar, Dosa, Uttapam, Hyderabadi Biryani and different type of south Indian meat curry plates and other south Indian dishes. Whether it's Downtown, Cote Des Neighs, Saint Laurent, Jean Talon, Le Plateau – Mont Royal and south sore, every neighbourhood has a south Indian restaurant in Montreal.
Therefore, we have got you a list of Best South Indian Restaurants in Montreal. By their reviews, customer experience and service, their speciality in south Indian food plus quick menu guide in addition. Enjoy anything from Idli-Sambhar, Dosa, Medu Vada or Kothu which are mainly south Indian course along with Soups, Noodles, Biriyani, South Indian curries and Desserts, anywhere in Montreal from following South Indian Restaurants.
Thanjai Restaurant
Dosa Pointe
Jolee Restaurant
H2 Hyderabad House
Maison Indian Curry
Our Place – South Indian Restaurant
Chennai Express
Madras Curry House
Best South Indian Restaurants in Montreal | Review & Rating
Find out with us as following: In the process, by customer reviews, food quality – prices and verity of south Indian food (cuisine) they offer. We've covered best South Indian Restaurants.
· Thanjai (South-Indian) Restaurant:
Very next to Plamondon metro station, where you can be walk-in to, south Indian food paradise. You can also get their south Indian snack (Namkin), which is their own product which has variety of ready-made south Indian snacks.
ADDRESS: 4759 Ave Van Horne, Montreal, Quebec H3W 1H8
· Dosa Pointe:
Dosa Point is one of the top places which falls under this list, comparatively best price from rest of south Indian restaurants with mouth-watering food with humble customer service and the best part, it's student friendly south Indian Restaurant in Montreal.
ADDRESS: 895 Rue Jean-Talon O, Montréal, QC H3N 1S7
· Jolee Restautant:
Jolee Restaurant, is located on Rue Victoria, which is best go to place for take-out place with Sri-Lankan and South Indian cuisine varieties with cheap price.
ADDRESS: 5495 Victoria Ave, Montreal, Quebec H3W 2P9
· H2 Hyderabad House:
H2 Hyderabad House, if you are looking for south Indian food around Mont-Royal. You can enjoy all the south Indian food variety with quality experience, has good customer ratings.
ADDRESS: 4723 Saint Denis St, Montreal, Quebec H2J 2L5
· Masion Indian Curry:
Rue Jean Talon has most of Indian Restaurants due to clustered Indian Neighbourhood in Montreal around the street, therefore, another south Indian food paradise. With 4+ Star Google reviews, it's one of the best place to relish Idli – Sambhar to any south Indian dish.
ADDRESS: 996 Rue Jean-Talon O, Montréal, QC H3N 1S8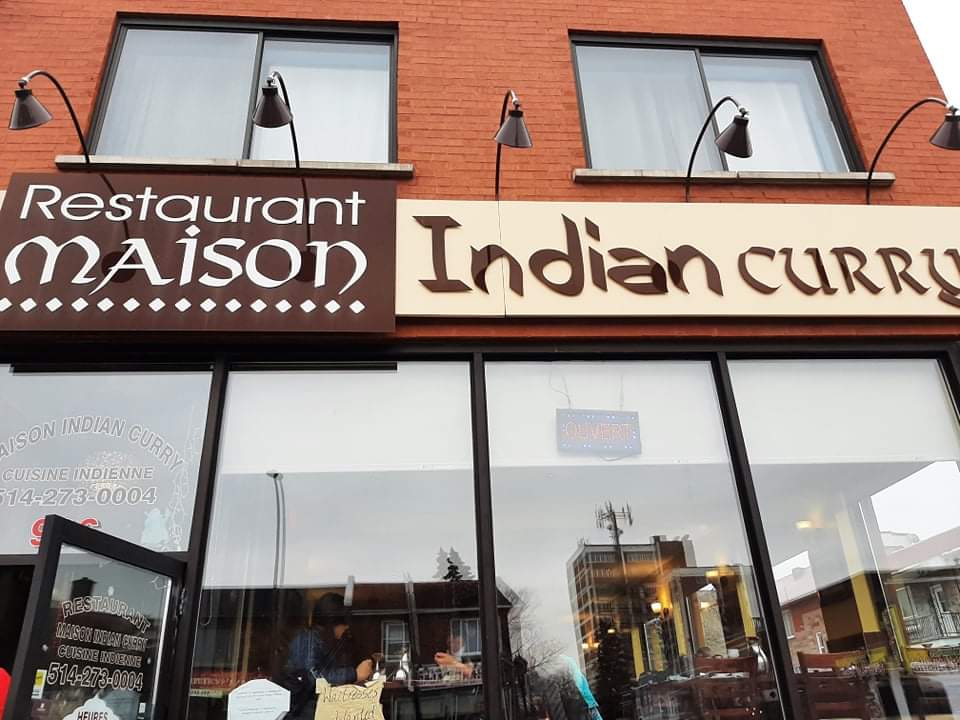 South Indian Restaurants in Downtown Montreal
Are you looking forward to dine in or take out south Indian food in Downtown? We've got you options to choose from South Indian Restaurants in Downtown Montreal.
· Our Place :
It's located on the Rene – Levesque Blvd W (commercial street) of Montreal. Amazing dining experience, top customer service, over 51+ south Indian variety with amazing prince range. Their food make you feel like you are in Hyderabad, Andhra Pradesh/Telangana having local food.
Address : 1437 René-Lévesque Blvd W, Montreal, Quebec H3G 1T7
· Chennai Express:
On the heart of Downtown Montreal, Saint Katherine W Street, you've can go dine in, take out or get south Indian food delivered. Which is comparatively higher price range, cause of downtown.
ADDRESS: 521 Saint-Catherine St W, Montreal, Quebec H3B 1B2
· Madras Curry House:
Another place in downtown for South Indian dishes served in a great ambience with top class customer satisfaction & taste.
ADDRESS: 1242 Mackay St, Montreal, Quebec H3G 2H4